No worry anymore about which side up or down is your cable when plugging into your phone, because both side of cable works
Less precision required while plugging into your phone, charge your phone easily while in the dark because the magnetic on the connector with cable will attract each other and fit them perfectly
One cable for all phones and devices that support Micro, Type-C or iPhone Lightning, so no need to bring multiple cables for each devices, since one cable can now be fitted into all phones that has connector pre-attached.
Support fast charging (feature in Samsung) and data transfer, as many charging cable does not support fast charging and data transfer.
Compatible with all Android phone & iPhone that support micro usb, type-c or lightning.
Satisfaction guaranteed product, don't like it, return it & get refund [read more="read more (no reload)" less="hide"]You can return this product if you don't like it. But product must be returned in good condition include the original box if any. Buyer will bear the return shipping cost. Only product that has this label are eligible for return if you don't like it, only the product price will be refunded, paid shipping cost won't be refunded as it's non-refundable by logistic company. Return must be made within 3 days of receipt.[/read]
This item ship out within 24 hour !
Charge your phone easily with single hand operation when your other hand is occupied.
One cable can charge multiple types of phones.
Strong magnetic force that can lift up the phone and still charging.
Both side of cable can charge, convenient while in the dark room.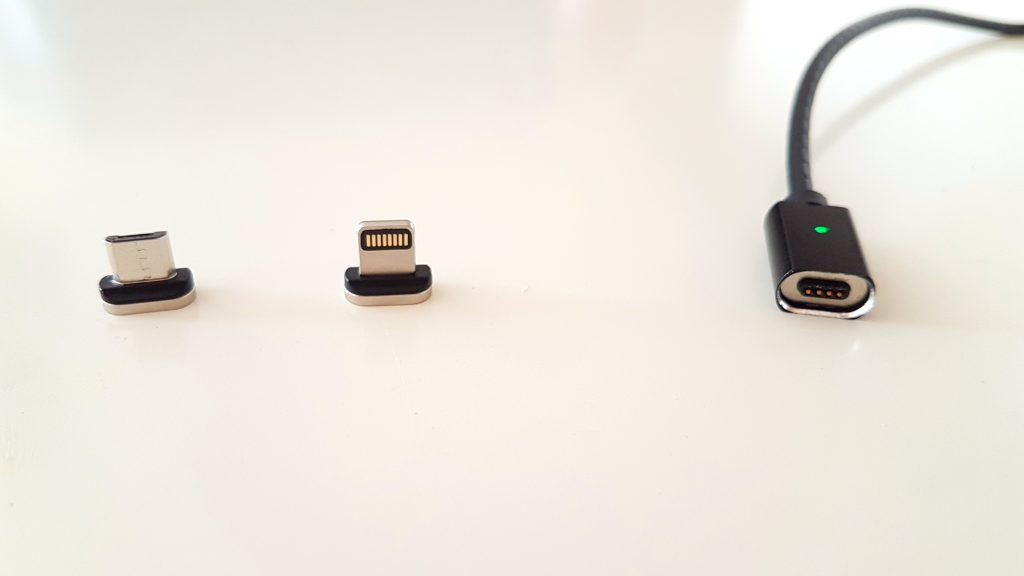 How does it work ? 
Every single charging cable comes with a head connector that can be attached and detached from the charging cable.
This head connector will be fitted onto your phone all the time, it doesn't take much space because it's just 10 mm and also act as dust protector.
This head connector is phone specific, there are micro, iPhone lightning and type-C, but the cable is universal. One single cable can be fitted into any of those head that is generic on the other end of the head connector. So you only need to bring 1 cable for all your devices when you travel, so there's no cable entanglement issue in your backpack.
Specification
Cable length : 1 meter
Color : Black
Support Fast Charging & Data Transfer
Support 3 different plugs in 1 cable – Micro, iPhone & Type-C
Why buy from us ?
Friendly customer service, we reply your email within few hours, up to 24 hours. Your happiness is our business.
Buy with confidence, your money is protected by PayPal Buyer Protection or Stripe payment, where you can file dispute if you don't receive your item etc
 Refund & exchange accepted, we bear the return shipping cost if it's due to our mistake
All shipping are track-able, so you know when & where about your item delivery
[democracy id="4″]