GBtiger 21W is very suitable for emergency occasions when you work or travel in the wild or power-cut occurred
High Energy Conversion Efficiency
– The solar panels have high conversion efficiency up to 23% which is much higher than common solar panel charger ( 15% )
Dual USB Outputs Design
– Enabled to transmit power to 2 devices simultaneously, for your great convenience
Water Resistant Material
– High-quality PET solar panels, anti-wear and water resistant, durable to use, long lifespan
Thoughtful and Convenient Design
– With two hooks, enable you to easily attach to backpacks for hiking, camping and other outdoor activities
Foldable Design
– Easy to be folded to the size of magazine, can be put in your bag, easy to carry around
Environmentally-friendly
– Where there is light, there is electricity, energy-efficient design, conform to the intention of protecting our earth
Multiple Protections
– The product has passed the CE certification, protection for overcharge, over-voltage, over-current and short circuit
– No built-in battery, don't worry about the security problems caused by heat and strong light
High Compatibility
– Suitable for most of 5V mobile devices, like phone, tablet, MP3, MP4, camera, PSP, GPS, etc.
Specifications :
Model: HYD – 03
Solar panels peak power: 21W
Output: 5V 3.2A ( max )
Solar energy conversion rate: 23%
Output interface: 2 USB
Panel: 3 pcs
How to use:
– Place the solar charger under strong sunlight ( such as during 9:00 am to 17:00 pm, different countries have different effective illumination time)
– Angle solar panels toward sunlight in vertical direction, which makes devices get the maximum conversion efficiency of solar energy
– Sunlight intensity has a significant impact on the product's output power and current
– Do not cover the solar panels
Package weight: 0.613 kg
Package Size (L x W x H) : 34.00 x 17.00 x 4.50 cm / 13.39 x 6.69 x 1.77 inches
Package Contents :
1 x Portable Solar Charger Pack,
2 x Attached Hook,
1 x English User Manual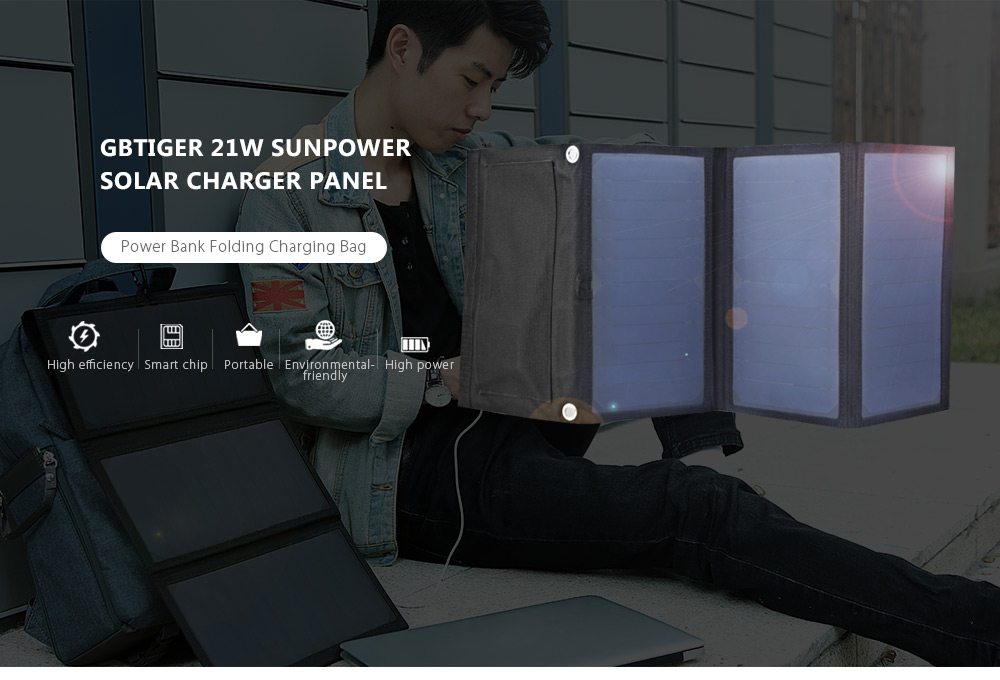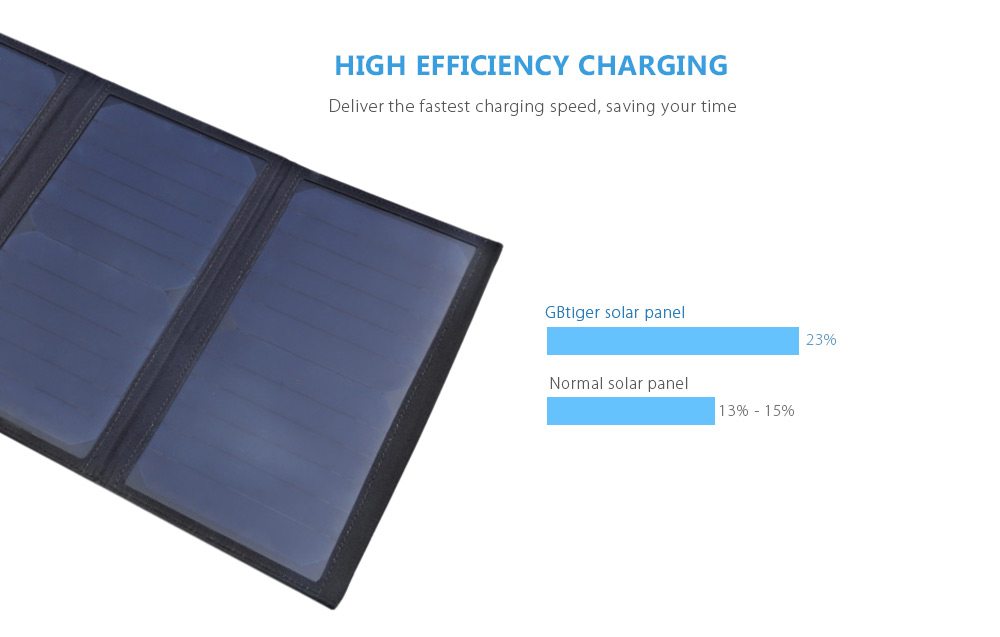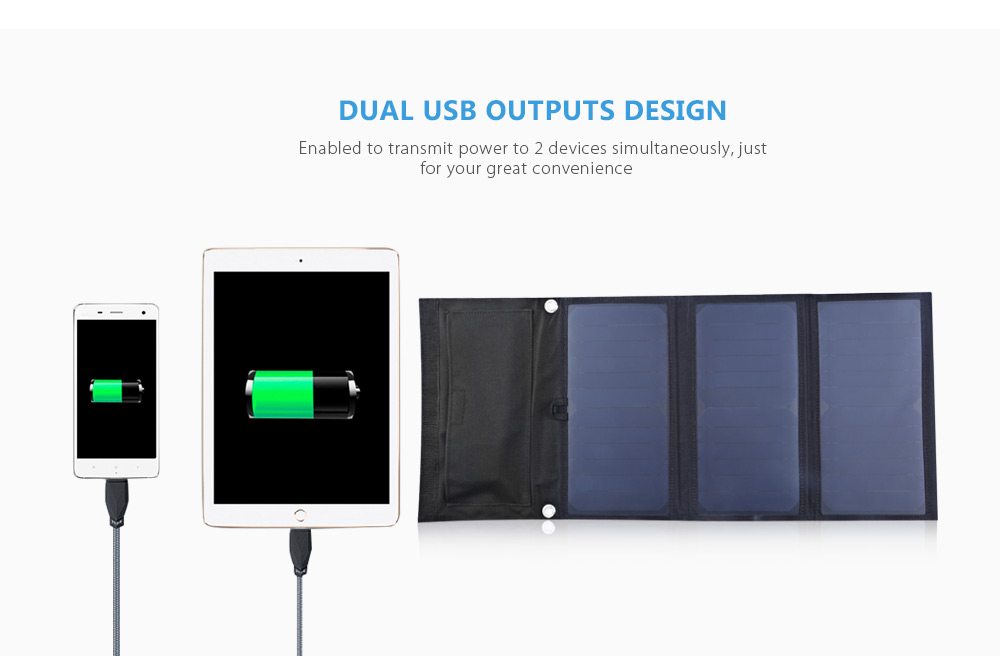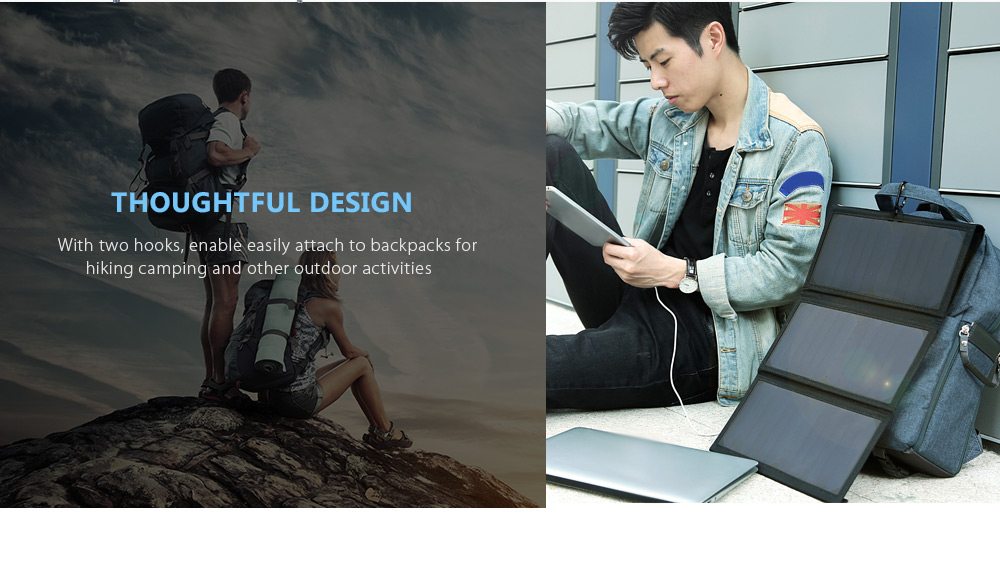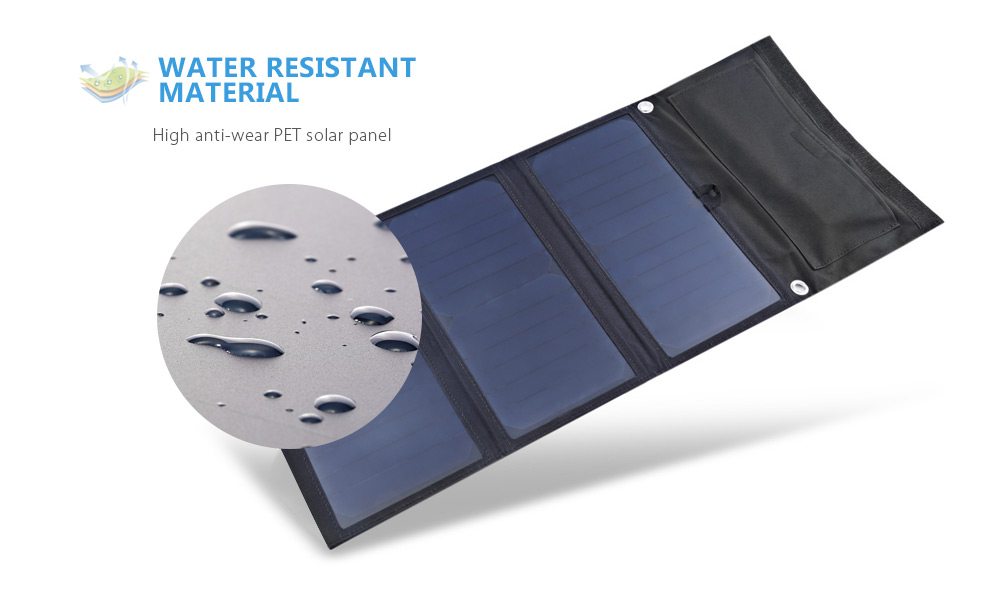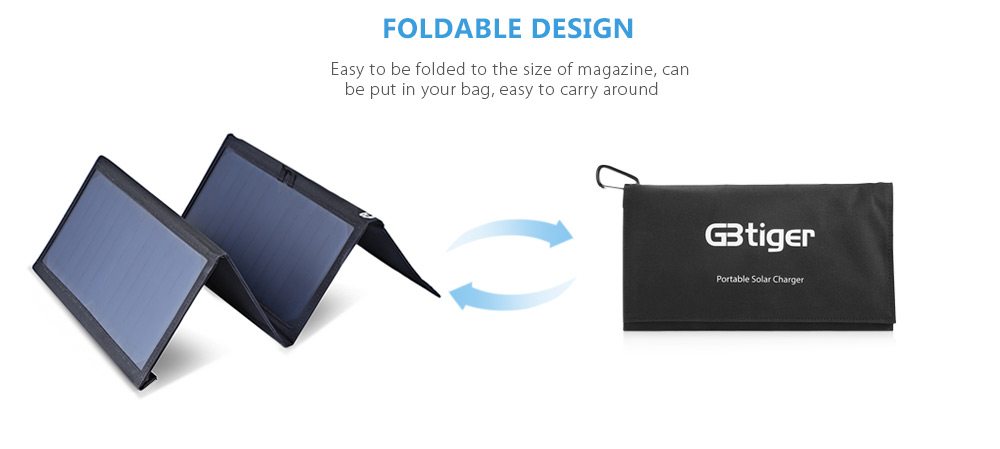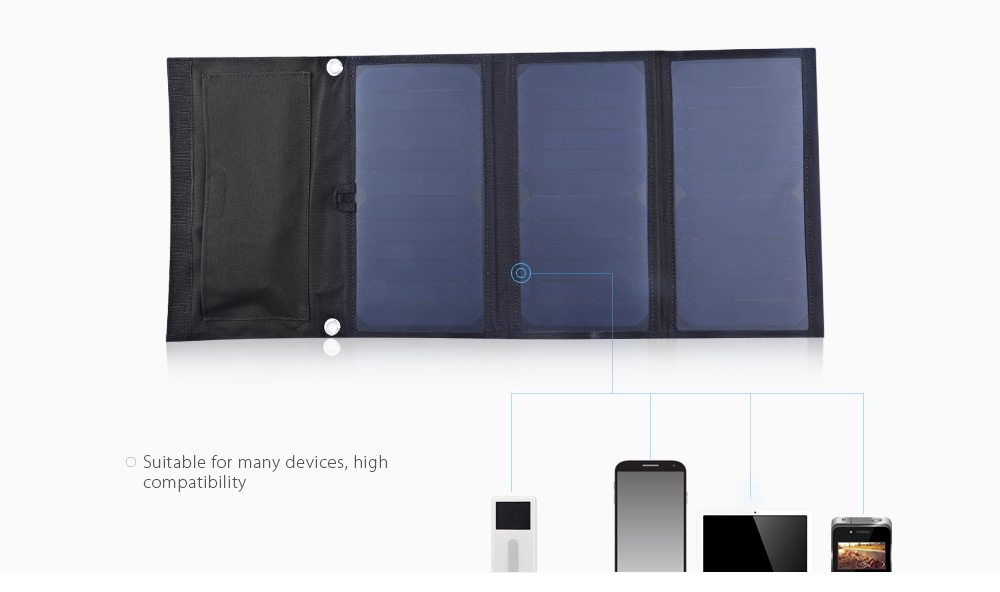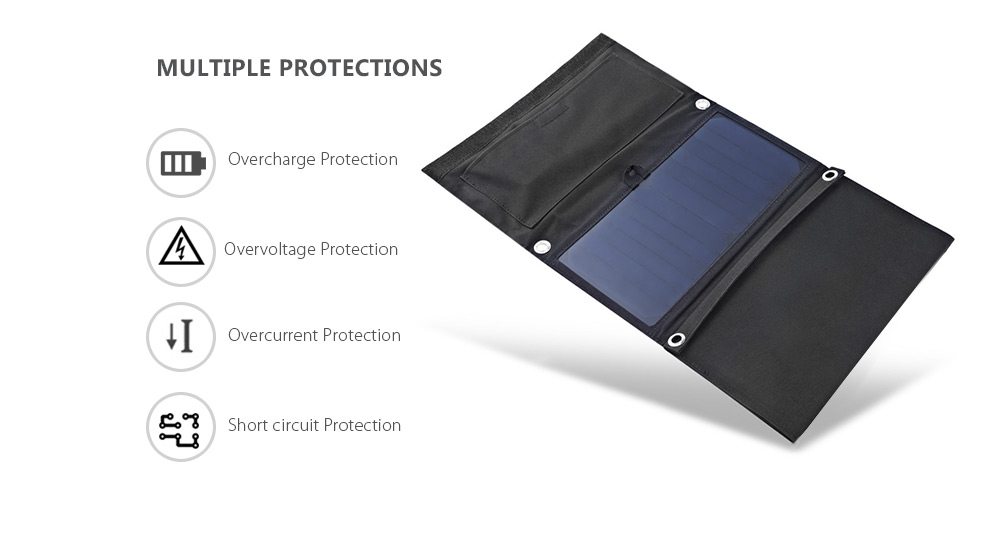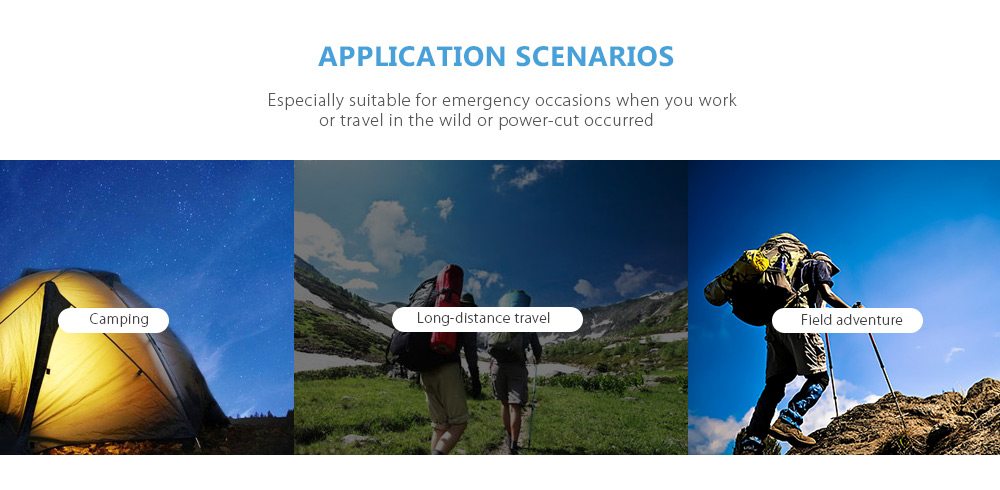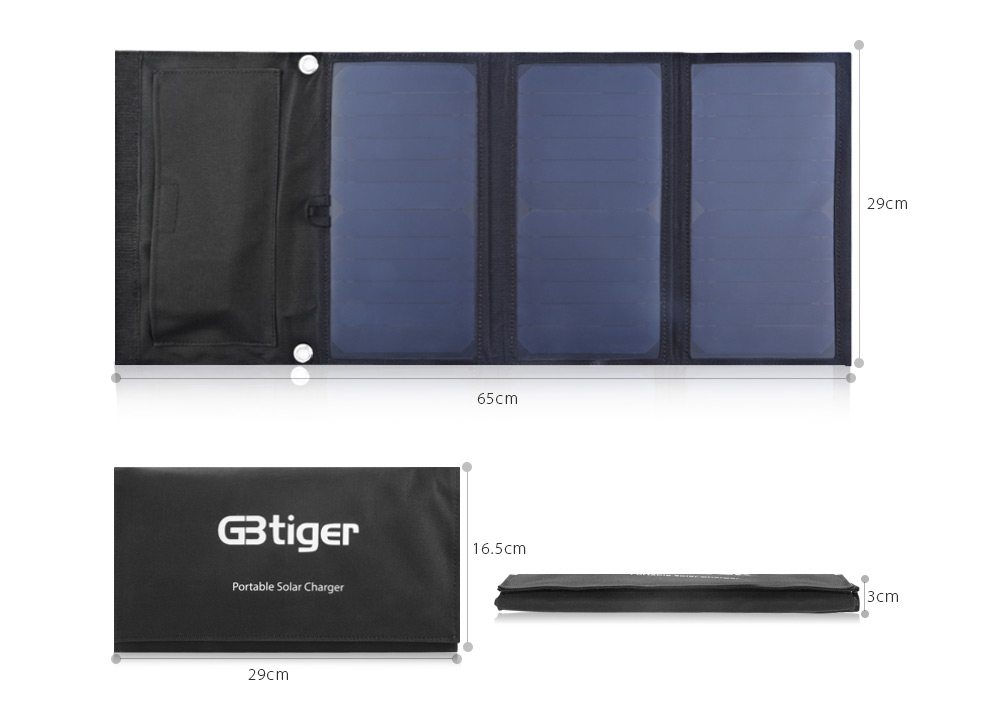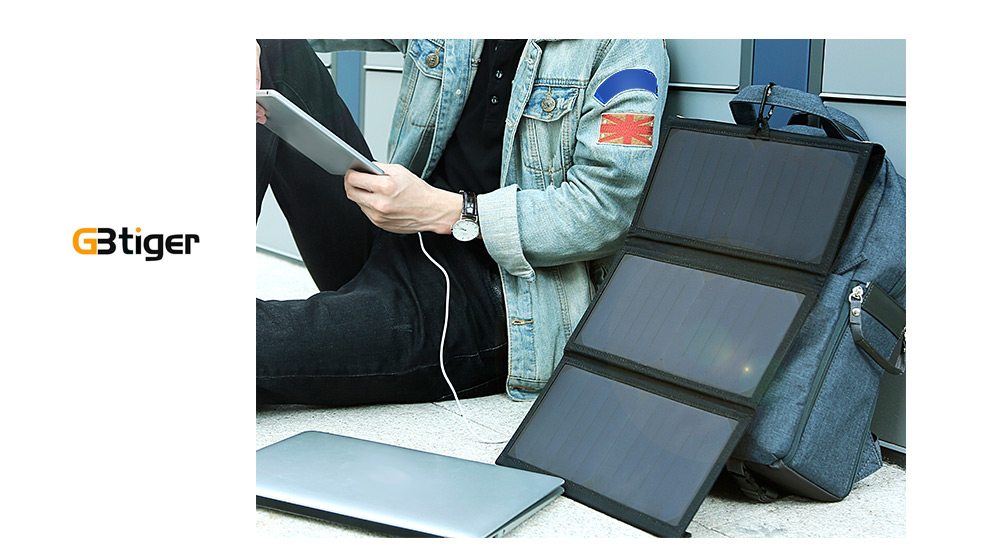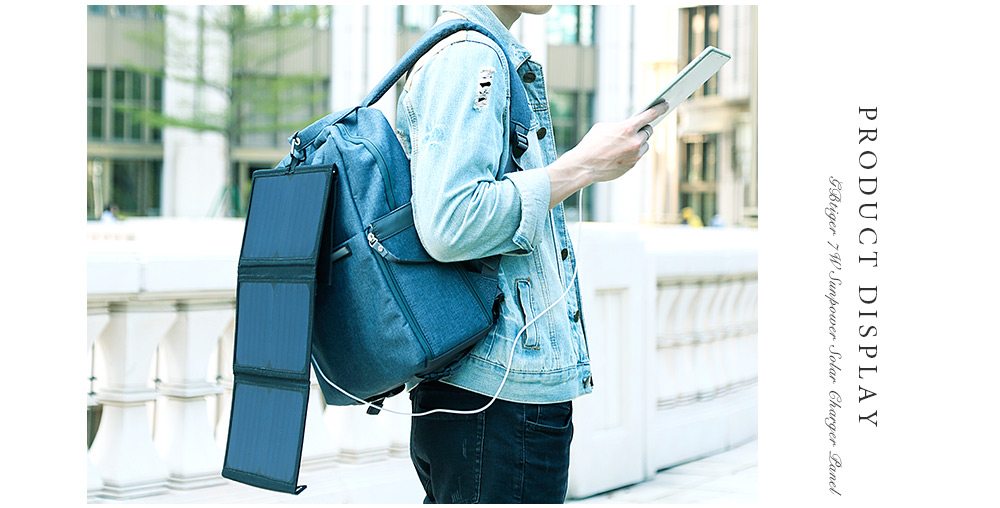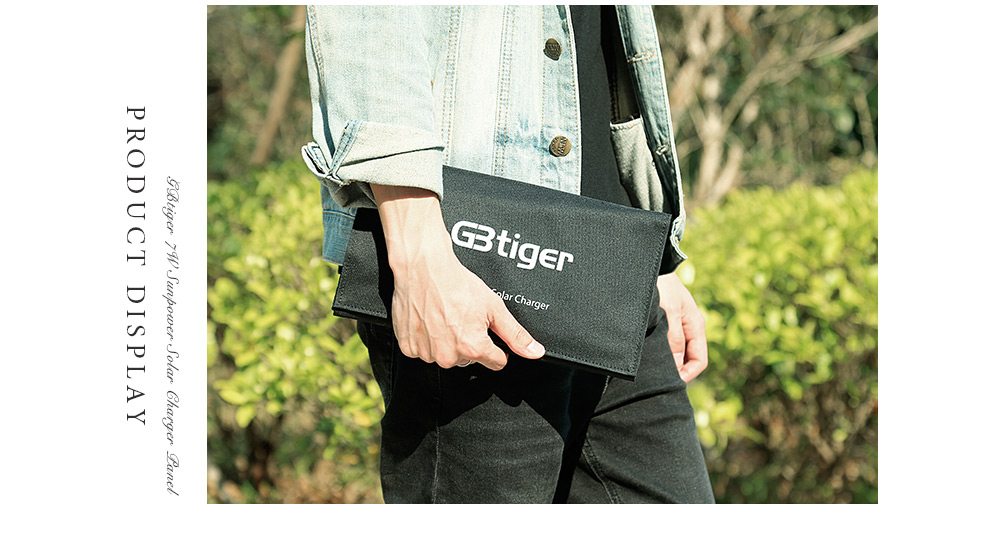 Refund & Exchange accepted, worldwide shipping, multiple shipping choices. Read the FAQ for details.