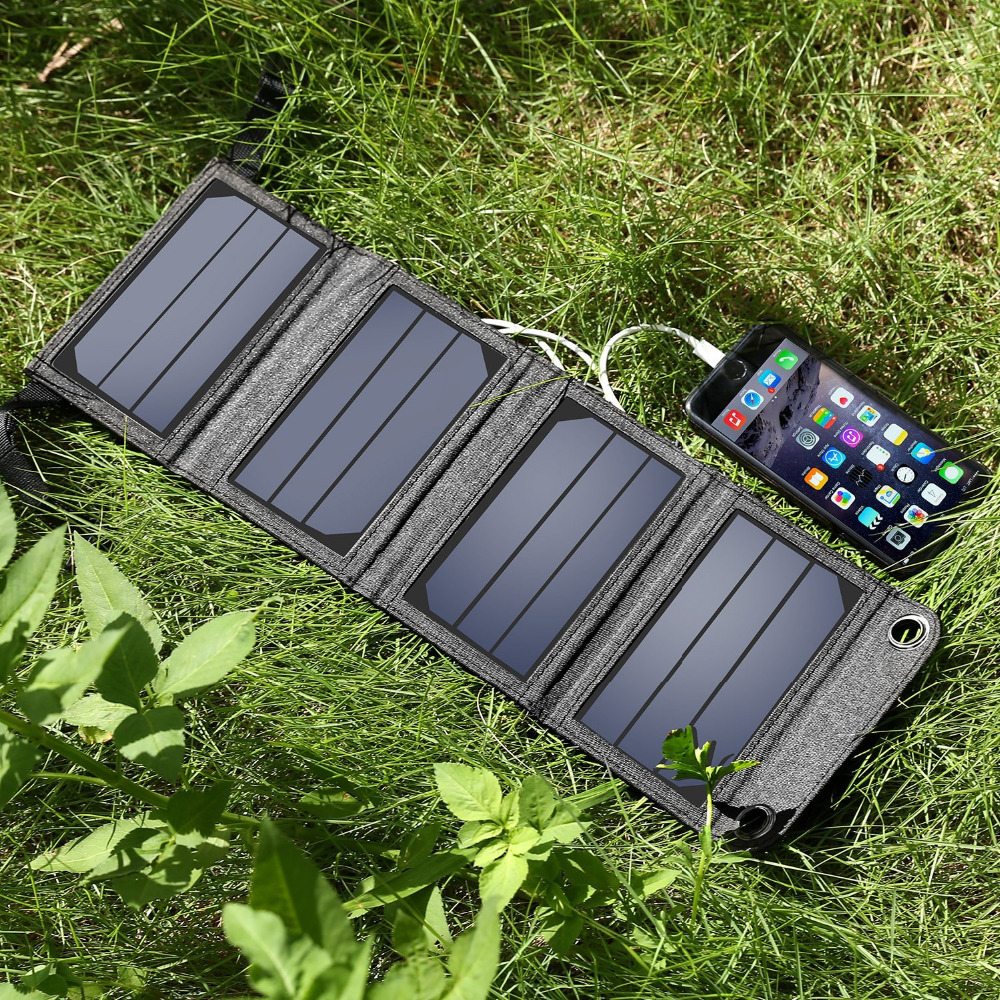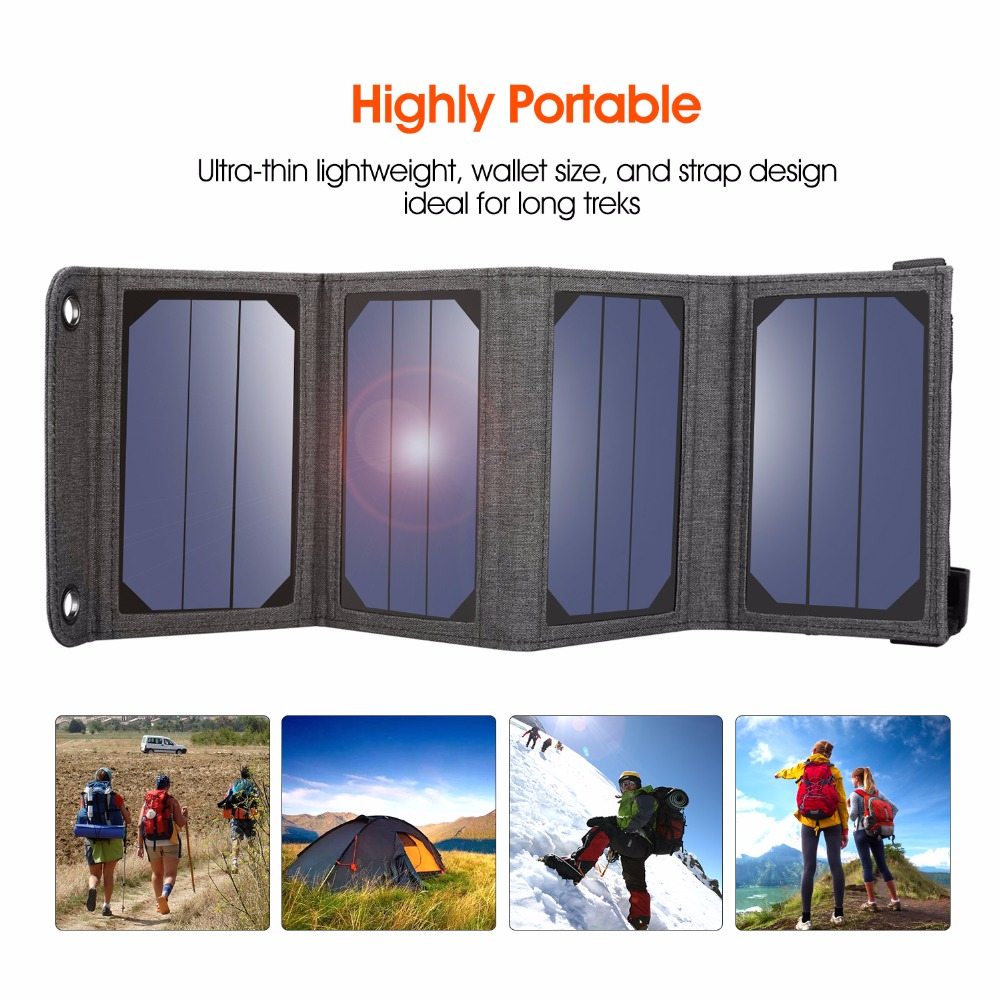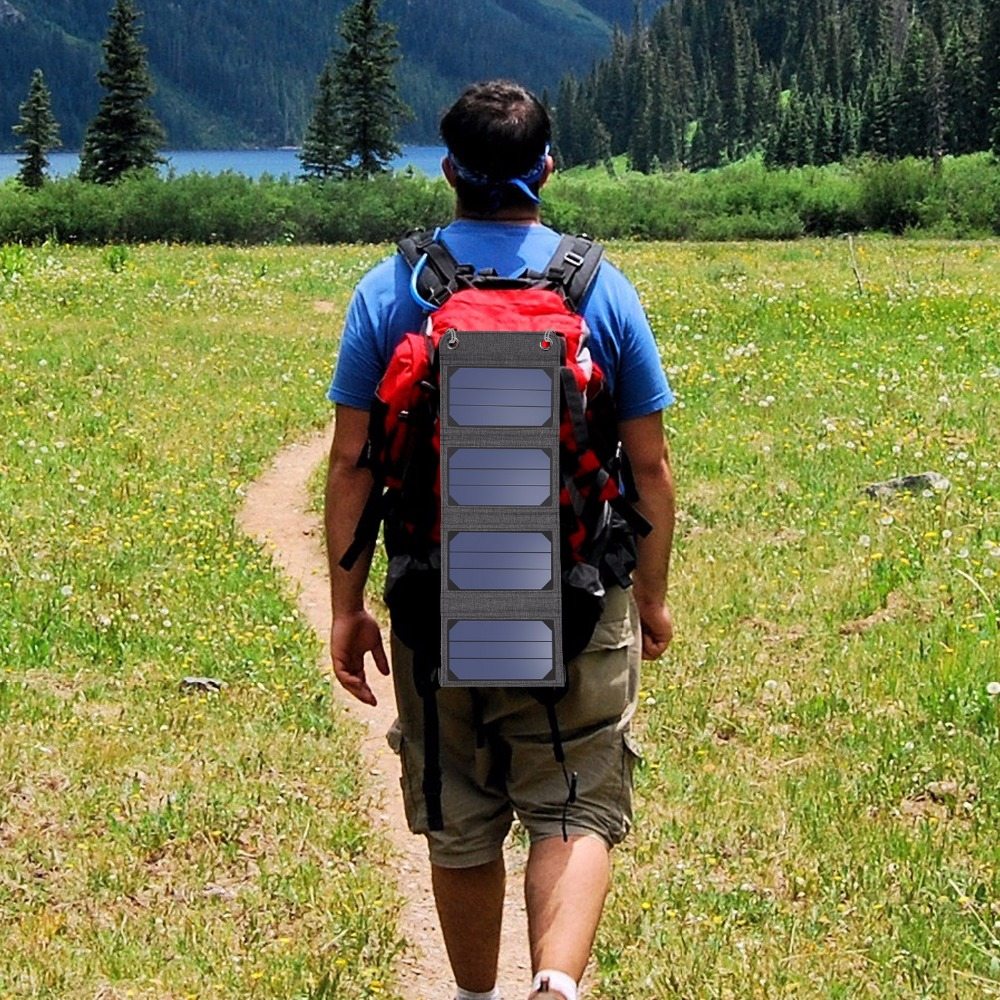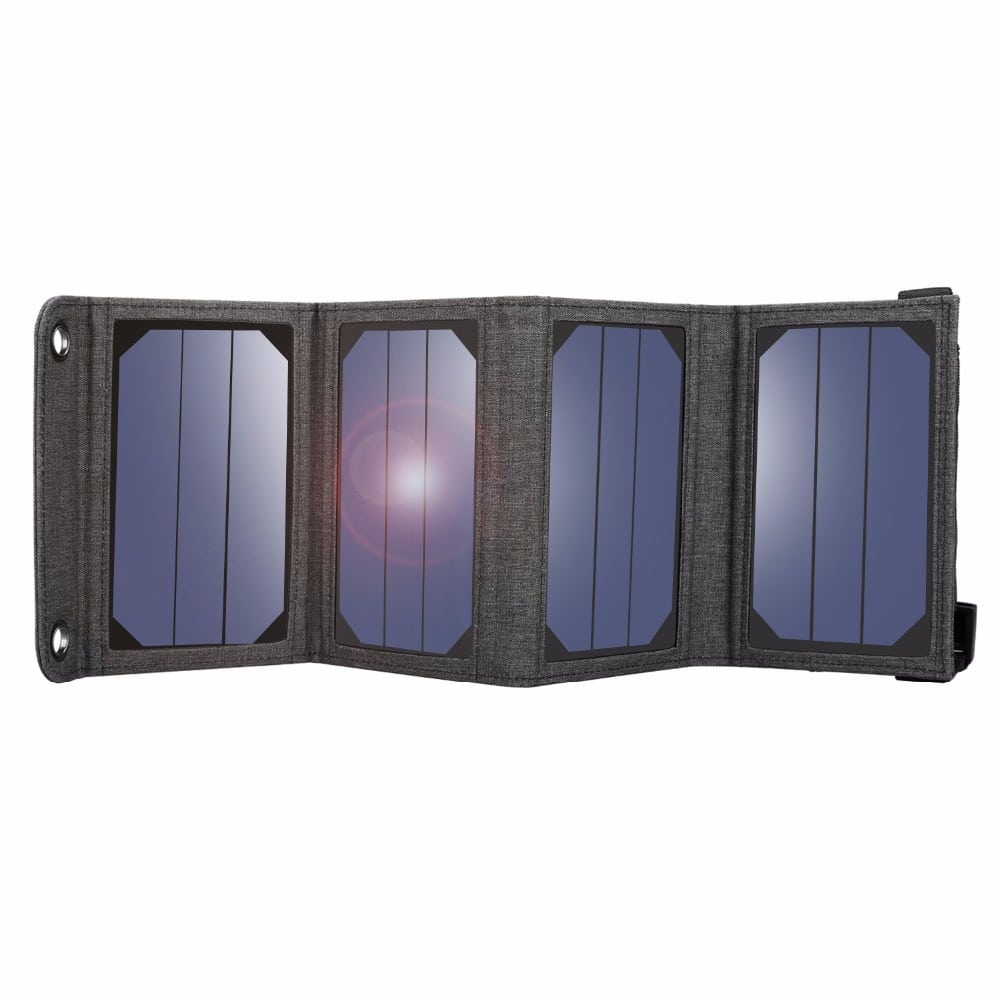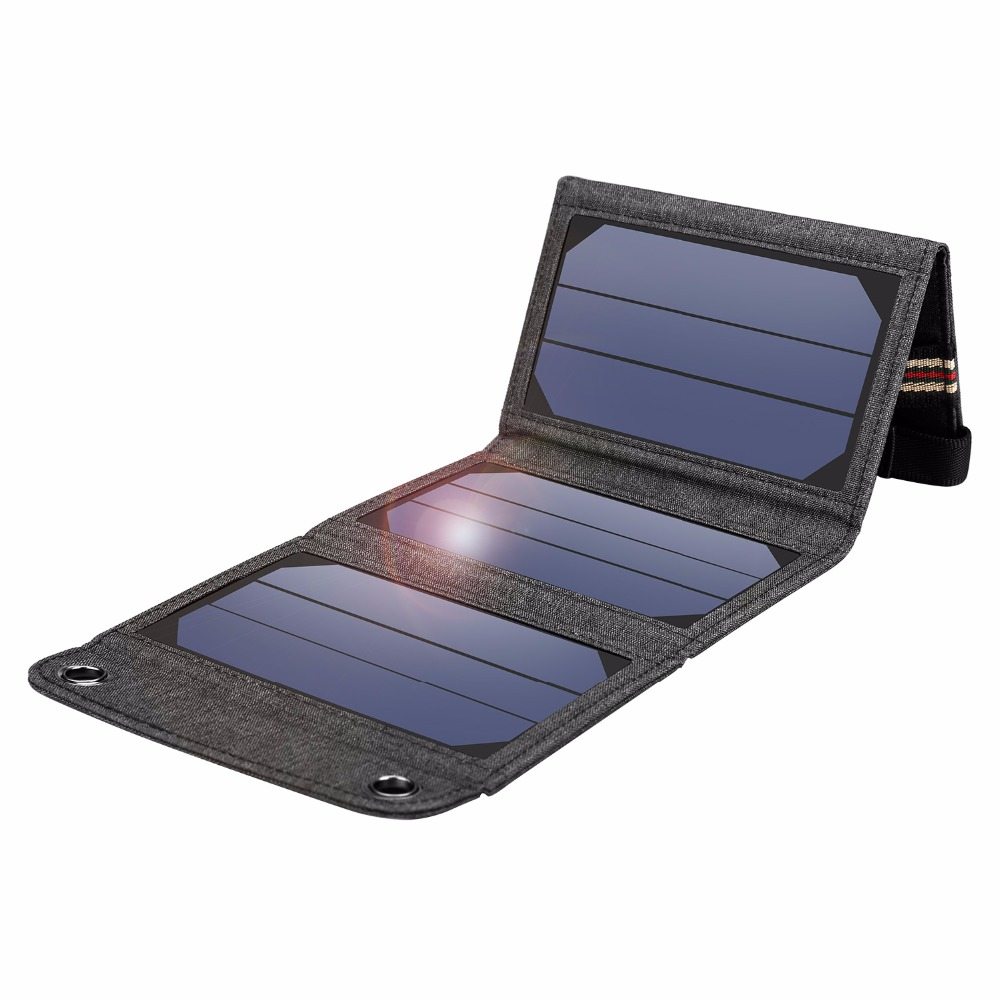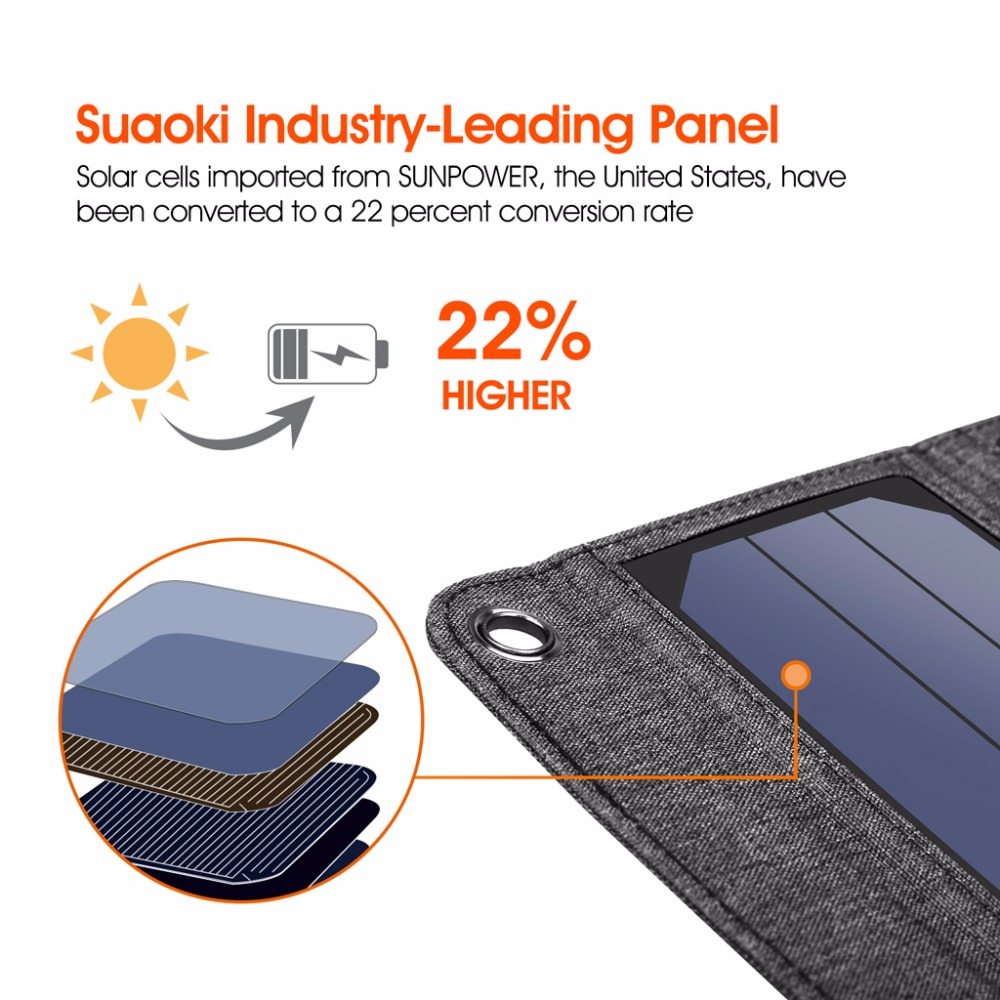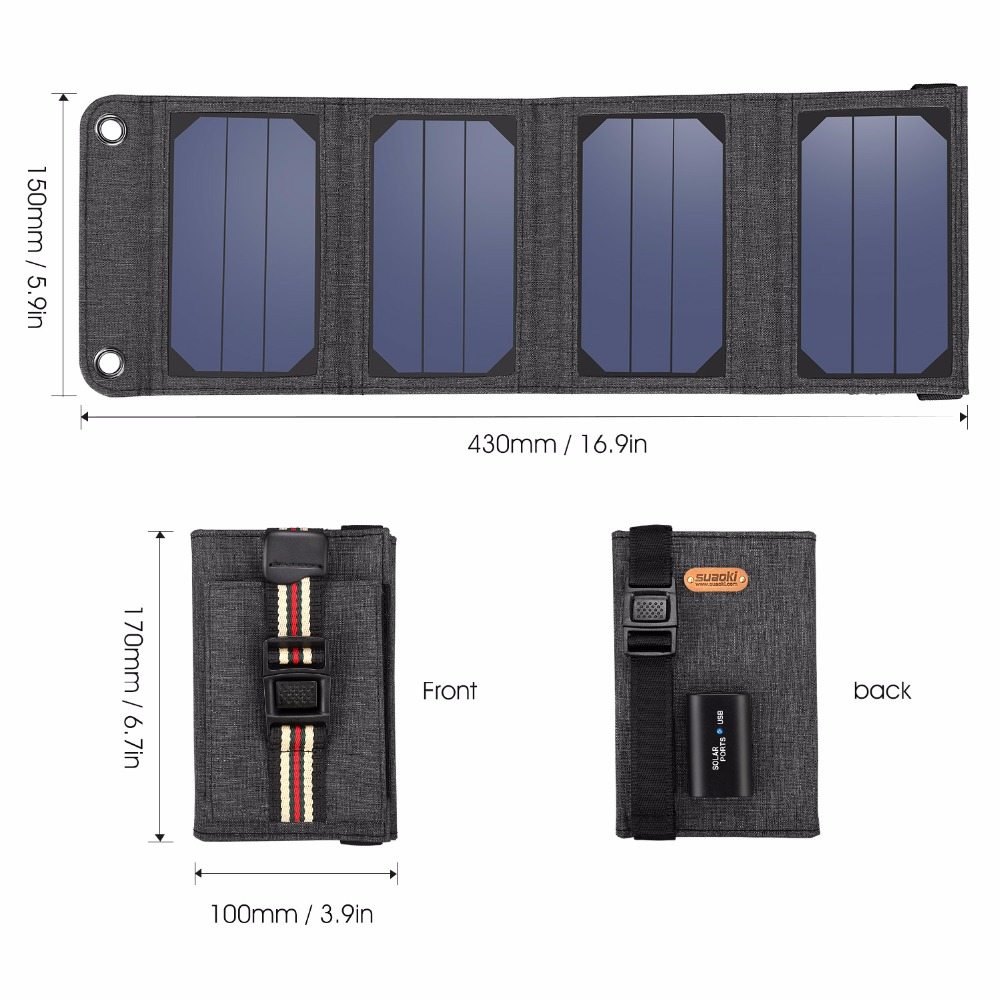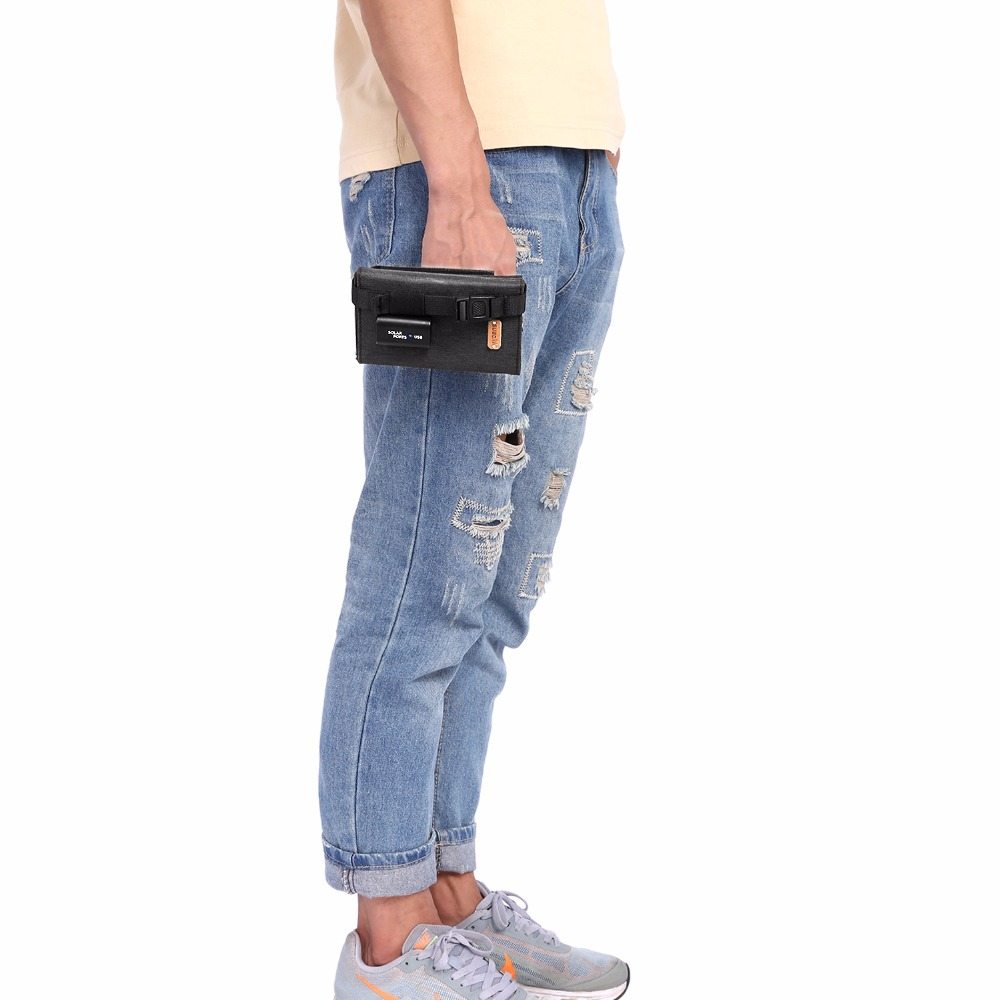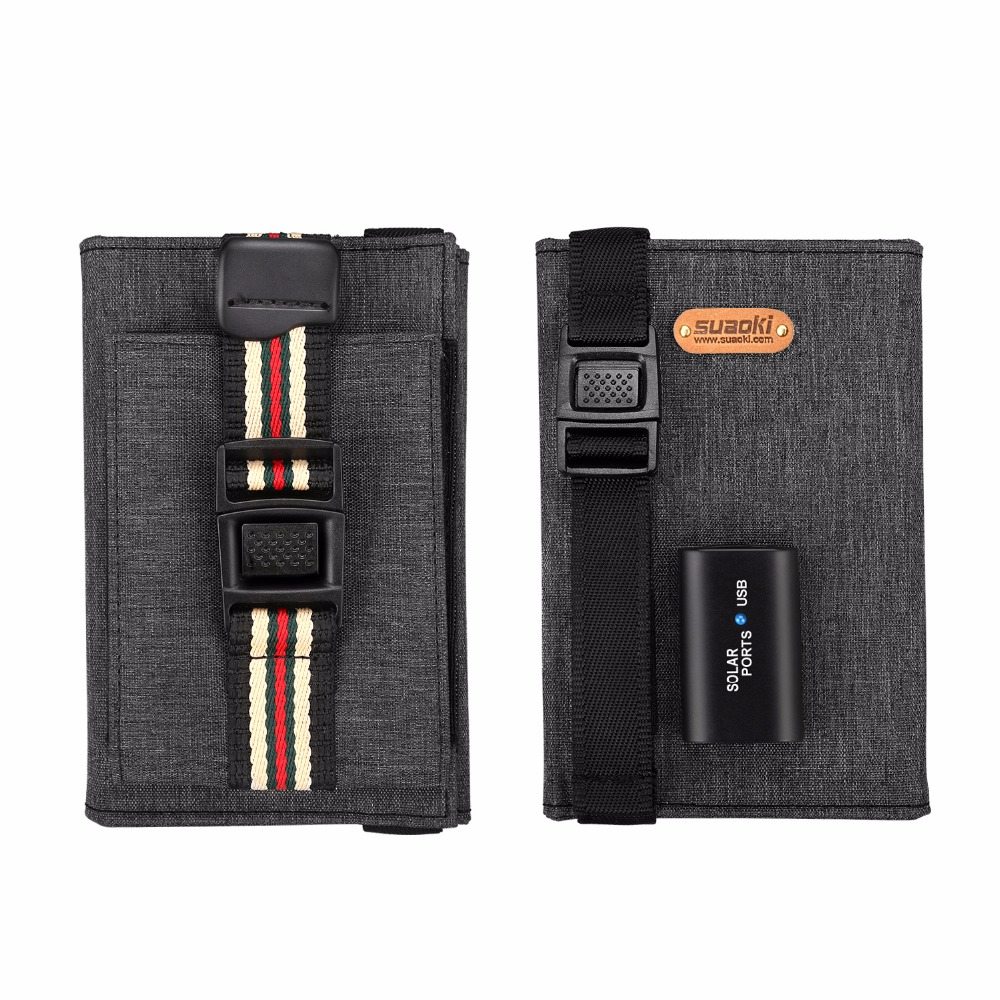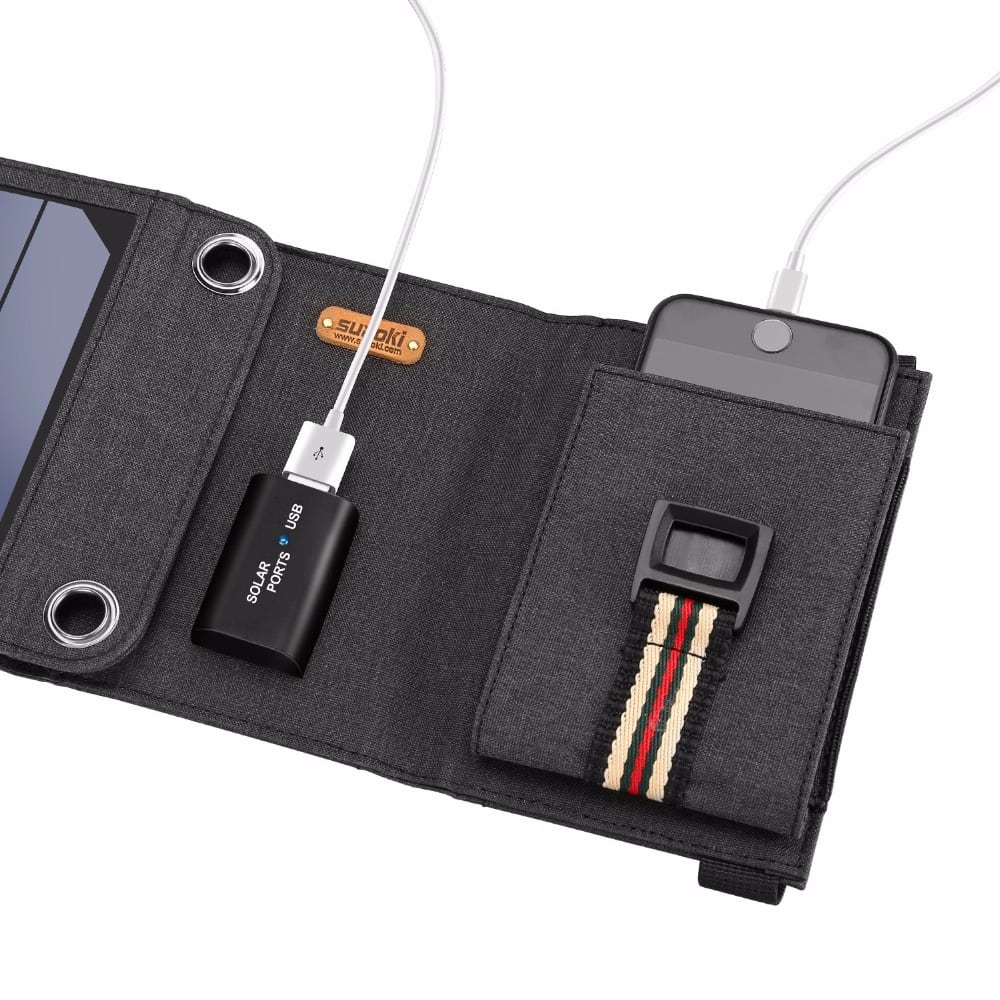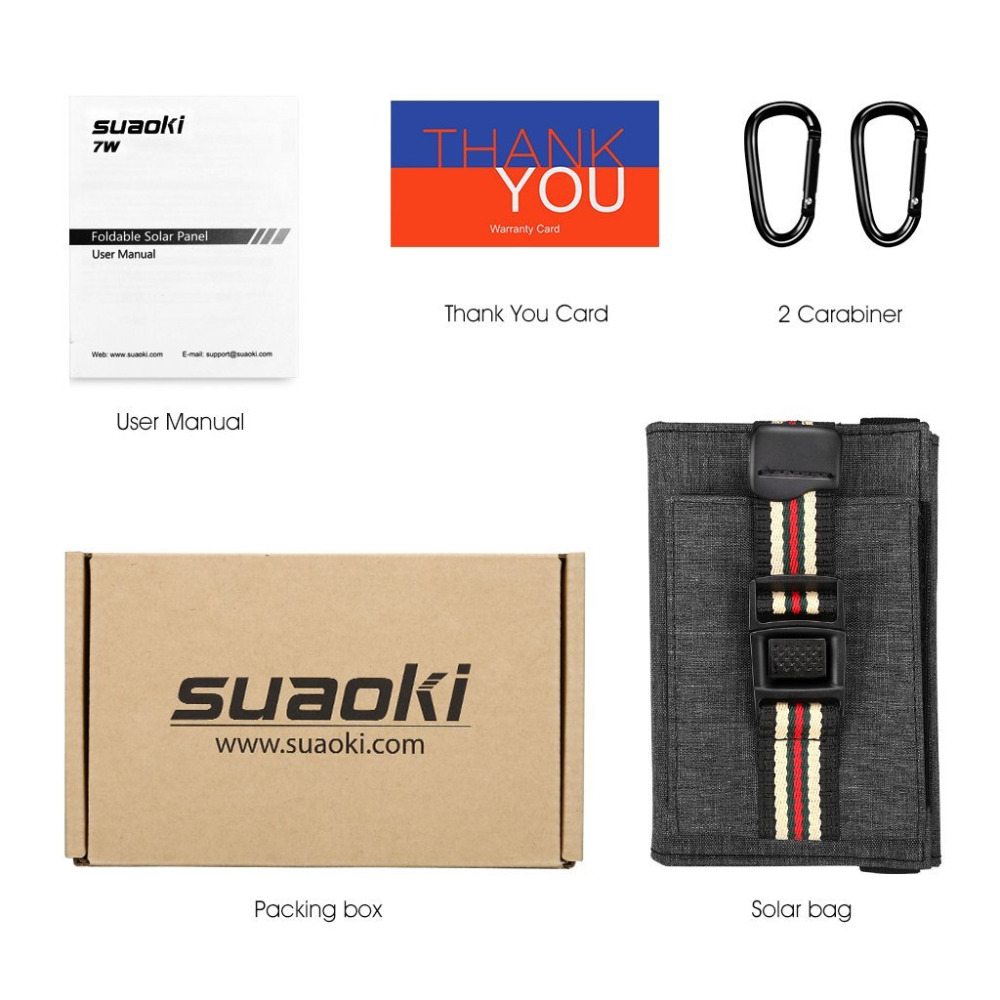 High Conversion of Natural Energy
Harness solar energy and turn it into electricity with 22% high conversion rate for your phone while traveling through wilderness or poor areas where it's hard to find a wall outlet to charge your device. Get yourself well prepared for your next adventure with this solar charger.
Wallet Sized Phone Charger
When folded, the solar charger is about the size of a wallet. It comes with buckle straps so you can grab it by the hand or hook it on your backpack. This portable design is perfect for outdoor activities like hiking or biking.
Smart IC with TIR-C Technology
A lot of USB devices cannot keep it up with the changing input, instead they are charged with the initial input even though the actual charging current has turned higher, which is why they fail to have an optimal charging. But the sunlight changes all the time, so does the charging input. The solar charger features a smart IC that automatically resets charging process to keep the device charged with the optimal input all the time.
[shipping+return]