Overview:
The photon beauty device, designed for facial beautification, uses natural light waves, which are transmitted by LEDs into the skin. The light activates photoreceptors in skin cells, producing energy for absorption by skin components, to beautify your complexion.
Features:
– 7 colors LED mask can solve stubborn skin problems, like heal acne and repair the acne scar
– Collagen boosting and skin tightening, reduce and prevent wrinkles, helps fight fatty areas
– The remote lets you adjust the intensity and the time
– Grey rubber eyepatch can protect the sensitive eyes
– Use for about 20 minutes each day and can lessen your fine lines and wrinkle around your forehead and eyes in just 4 – 6 weeks
Specifications:
Number of led lights: 150
Operating voltage: 110 – 220V
Suitable for people: with an irregular diet, staying up late, sit in front of the computer and use cellphone frequently
Suitable for skin: spots, freckles, acne, dull, dark yellow, large pores, coarse, sagging skin
Prohibit the use of crowd: pregnant women, children, thyroid disease, light allergic person, people who use drugs to cause allergies
How to use:
1. Plug the USB connector at the end of the wire of your LED mask.
2. Clean your face, wait till it dries. This makes it easier for light to penetrate your skin.
3. Put on your mask. Make sure that you wear it comfortably.
4. Turn on your mask and you will see tinge of red light covering the whole mask.
Note: the light is at low-level intensity. You may close your eyes if you feel like a little unwell.
5. Keep your LED mask close to your facial skin.
You can also change different colors with the remoter.
7 Colors LED Mask Can Solve Stubborn Skin Problems:
Red light (630nm): whitening pale spot, tender skin and anti-wrinkle, repair damaged skin, smooth the fine wrinkles, shrink pores, hyperplasia of collagen.
Blue light (470nm): efficiently minimize and heal acne, repair the skin without leaving scars.
Purple light: it is red and blue dual-band light, a combination of two kinds of phototherapy effect, especially in healing and repairing the acne scar.
Laser light (white light): resolving age spots, improve fine lines and sagging skin.
Green light (520nm): neutralization, balance skin condition, relieve mental stress and effective dredge lymphoid and edema.
Yellow light (590nm): improve coarse skin and wrinkle, redness, fever, ringworm of the skin, increase immunity.
Green blue light: enhance the cell energy gradually, promote metabolism.
Note:
If you want the mask effect better, we suggest you use professional relational skin care product at the same time. The led light will promote the assimilate of skin care product, enhances the efficacy of skin care product, then has better effect. It will not immediately see the effect. It needs some time to repair your skin, so keep use it and be patient.
Item Type:
Masks
Package weight: 1.252 kg
Product Size ( L x W x H ): 20.50 x 18.00 x 2.20 cm / 8.07 x 7.09 x 0.87 inches
Package Size ( L x W x H ): 22.00 x 22.00 x 8.00 cm / 8.66 x 8.66 x 3.15 inches
Package Content: 1 x LED Mask, 1 x Remote Control, 1 x Power Adapter, 1 x USB Cable, 1 x Fixing Band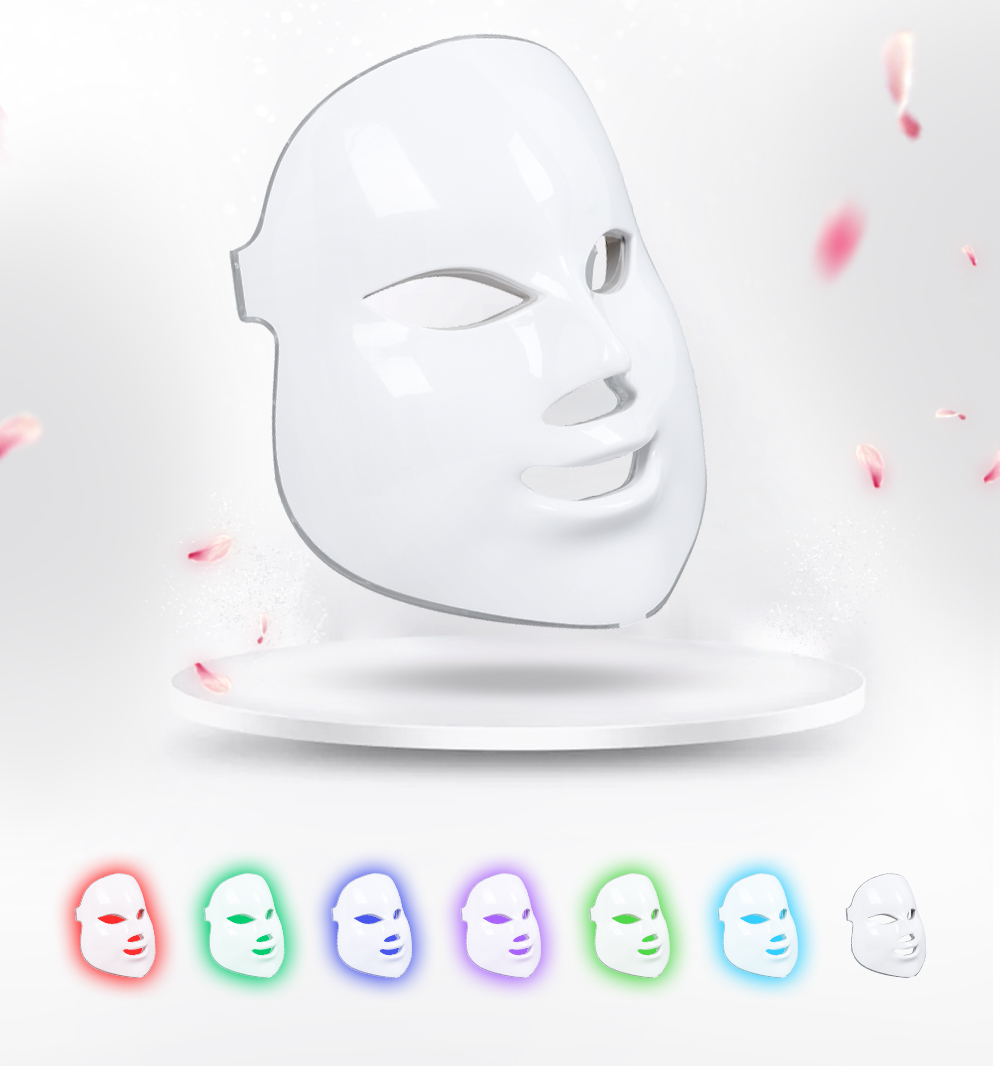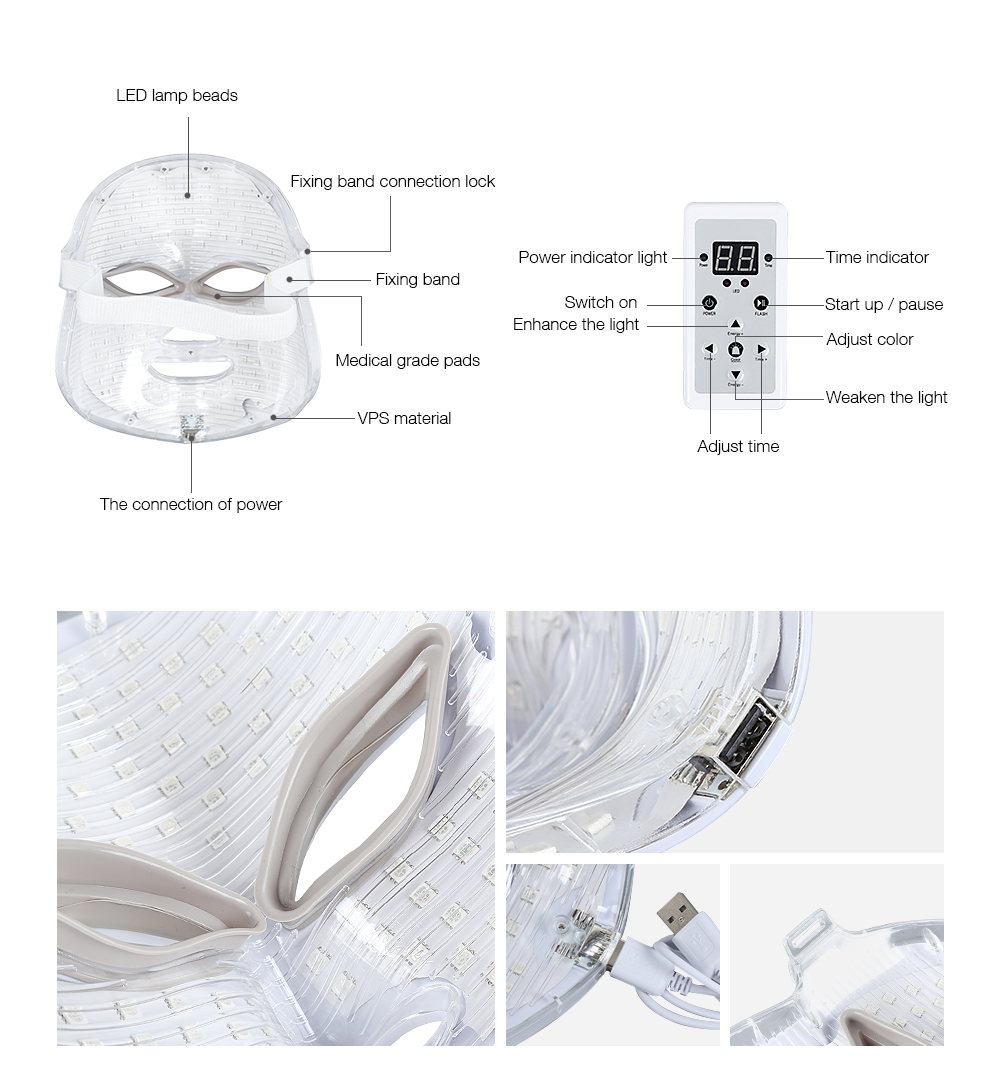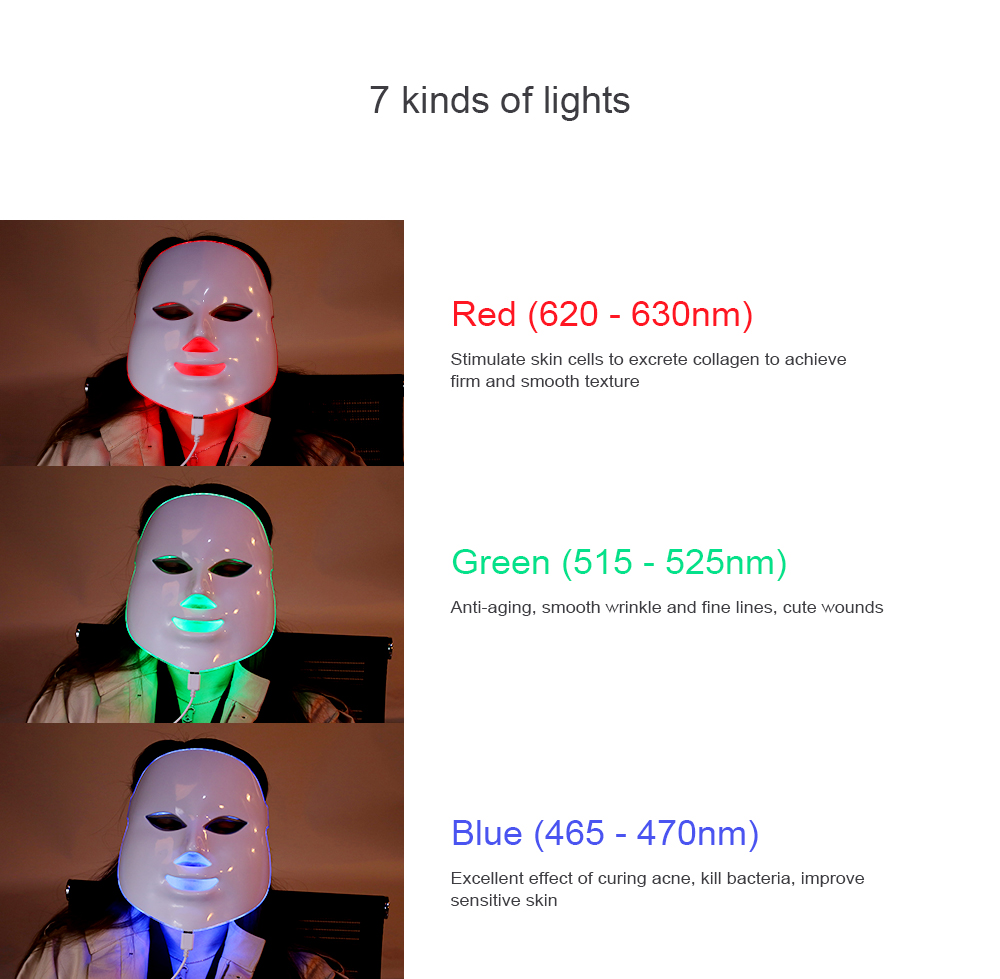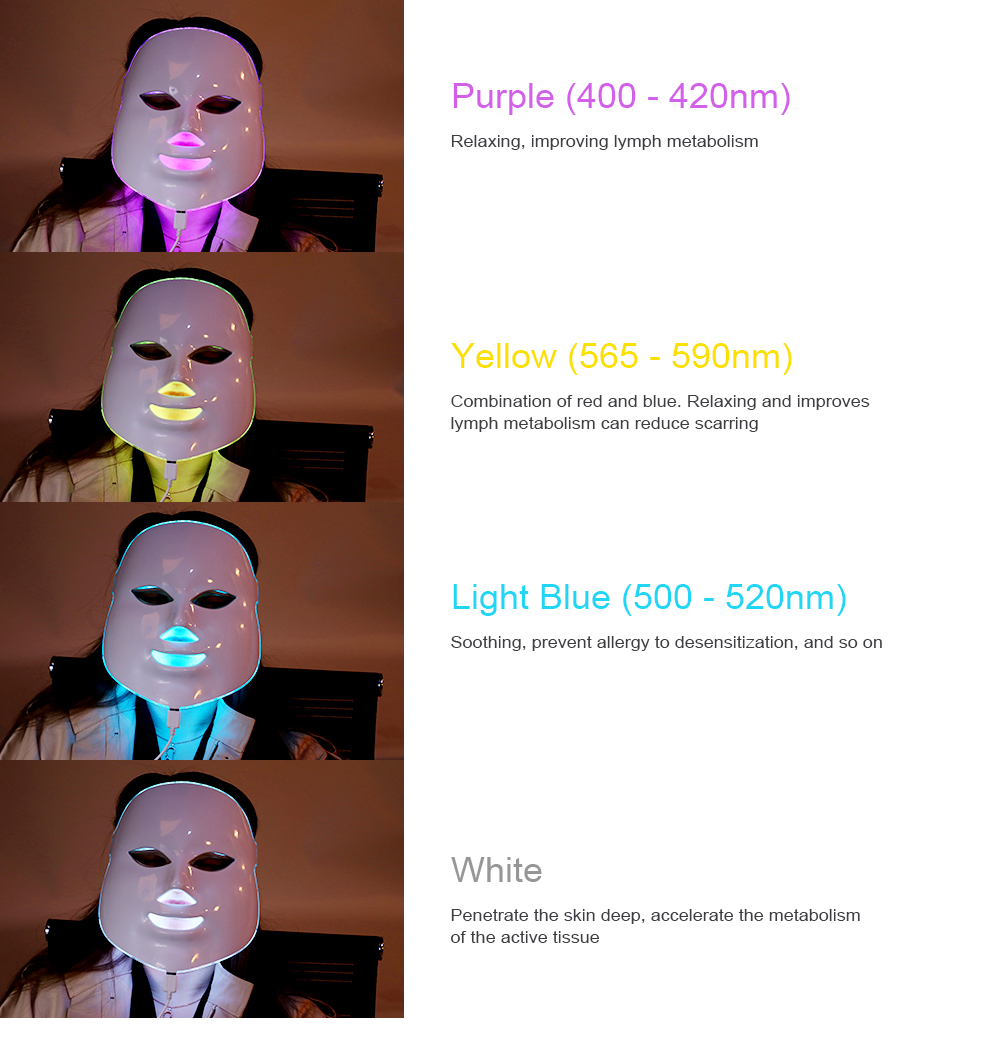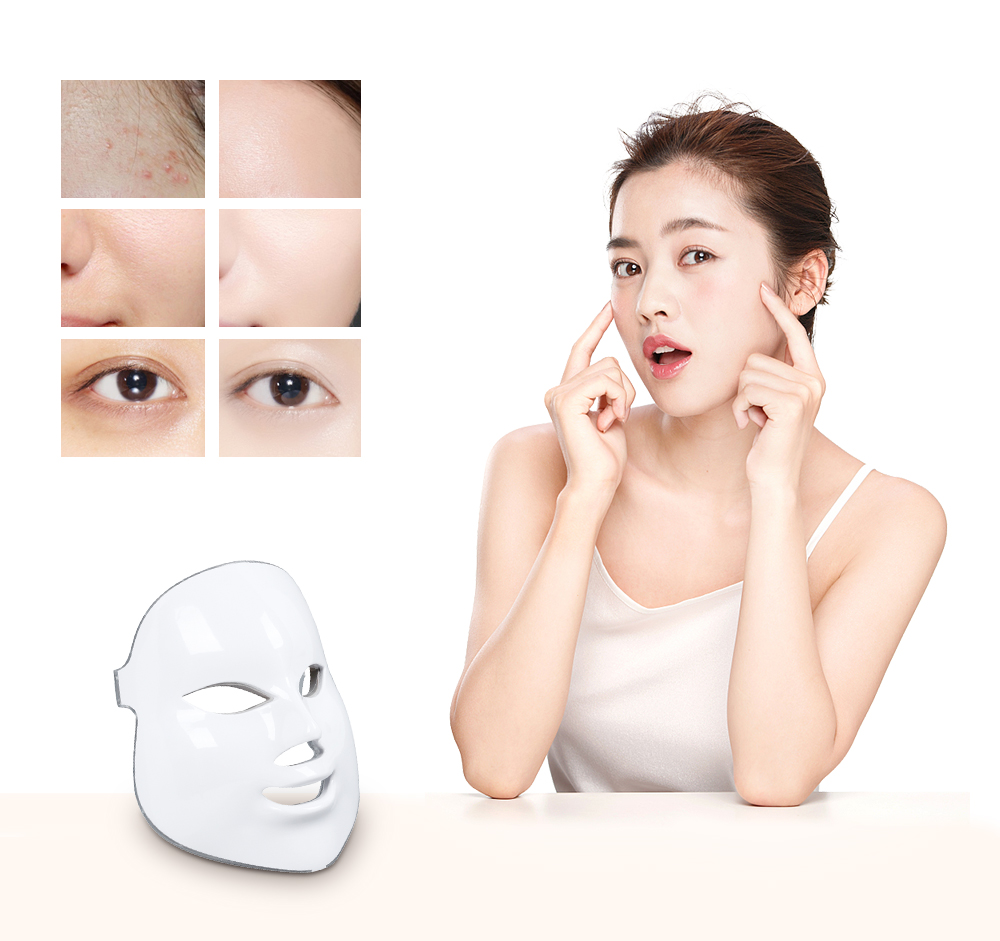 Why buy from us ?
Friendly customer service, we reply your email within few hours, up to 24 hours. Your happiness is our business.
Buy with confidence, your money is protected by PayPal Buyer Protection or Stripe payment, where you can file dispute if you don't receive your item etc
 Refund & exchange accepted, we bear the return shipping cost if it's due to our mistake
All shipping are track-able, so you know when & where about your item delivery